Ability Drive
Eye Tracking Control System for Power Wheelchairs
Tolt Technologies
Is a solution as an alternative wheelchair drive control system that combines proprietary software, a modified tablet computer and eye tracking camera to create a "virtual joystick."
Although Ability Drive was originally developed to help patients fighting ALS, there is potential for it to help people with other diseases and medical conditions ranging from spinal cord injuries to Parkinson's disease, cerebral palsy, and a host of others.
Ease of Use
Simple enough that most people even those not familiar with using a tablet can start driving their chair within 15 seconds.

Compatibility
Integrates easily with most eye controlled communication devices, allowing users of augmentative communication tools to utilize their existing tablet for drive controls.
Independence
Allows users who have lost functionality of the head, hands, arms and legs to continue driving their power wheelchair.
Integrated Technology Solution
Made with security in mind, we constantly audit Visual Composer to meet the highest security standards.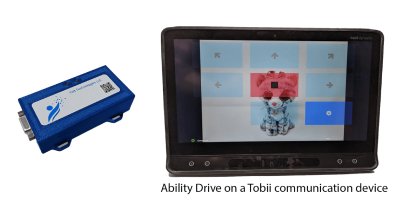 Getting Started
Think Ability Drive may be right for you?
We'll help you and walk you through a free demonstration.
Everything You Need to Know
About Ability Drive?
What devices does Ability Drive work on?
Ability Drive is supported the following funded devices:
Tobii i-Series 13/16 (2020+).

Works Indoors and outdoors.

Tolt Technologies A13J.

Works Indoors and outdoors.

Tobii i-Series 12+/15+ (2015-2019).

Does not work outdoors due to sunlight interference.

SmartBox GridPad 12 with Irisbond, EyeTech, or Tobii Eye Tracker.

Does not work outdoors due to sunlight interference.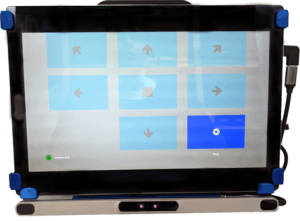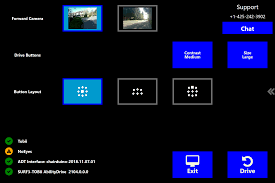 Which tablets / AAC devices work with Ability Drive?
Ability Drive is a Windows app that works on any Windows 10 based computer. This includes the Tobii i-Series 12/12+ – 15/15+ – and the new 13/16 devices.
Ability Drive works on the A13J windows surface tablet sold through Tolt Technologies. We don't support or recommend using your own tablet.
Tolt Technologies has successfully tested compatibility / integration with eye control software SmartBox Grid 3, Tobii Communicator 5, Tobii Windows Control 2, Tobii Classic Gaze Interaction Software (e.g. Windows Control 1).
We are working on support for other AAC devices that use the Eyetech DS TM5 Mini, and Irisbond.
Do I need IOM or SCIM / 9-pin?
On a chair with R-NET electronics (Permobil, Sunrise, ..etc.) you don't need an IOM, if the chair has an Omni OR Omni2.
On a Quantum chair you don't need a SCIM Module, if the chair has an enhanced display.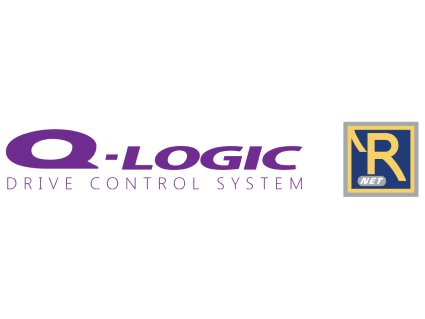 Which wheelchairs does Ability Drive work with?
We haven't met an RNet system we don't work with. This covers Permobil, Sunrise, and Invacare Rovi.
Quantum QLogic-2 (before 2017) systems have some safety issues and are not supported. QLogic-3 (Quantum Edge 2.0 and later) has no issues.
Invacare models other than Rovi have not been tested.
Positioning your tablet or AAC for Ability Drive
In order for Ability Drive to work correctly the positioning of the tablet with eye tracker or AAC needs to be at 20-24″ away from the face. The bottom of the tablet and eye tracker needs to be 6″ below the chin.
R-Net OMNI 2 configuration
Here is a helpful video on configuring a Permobil OMNI 2.
Configuring a Quantum Wheelchair
Video guide of how to configure a Quantum Q3 with an enhanced display.